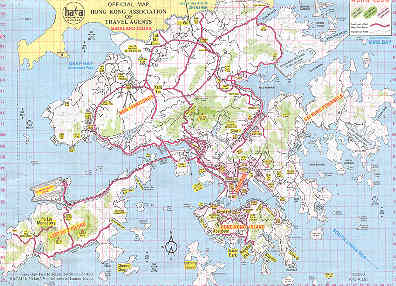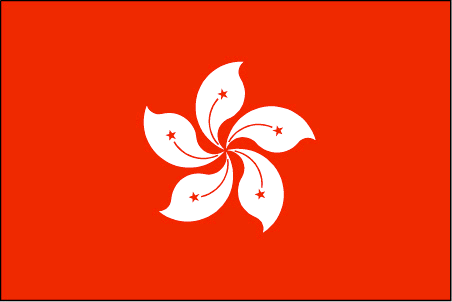 I list Hong Kong as one of my 2 favorite cities in the world, along with Las Vegas. I'm not really sure I could explain why, I just always feel comfortable there. I've been there 3 times so far,and yet I feel like I've spent much more time there. The city just fascinates me, and I'm always depressed when I have to leave. Of course, Hong Kong is where I met my fiance Virginia for the first time, which is another reason why I love the city so much. We've spent many hours exploring the city and the surrounding area together and we have alot of those 'special places' all over Hong Kong. It's one of the world's truly great cities, although sometimes you have to dig to find what makes it so great. Alot of people are turned off by Hong Kong, and that's fine. It's not for everybody.
The city itself is divided into many different parts, the 2 main parts being Hong Kong Island and the Kowloon penninsula, across the harbor. Click here to see a map It's also one of the most expensive places on Earth, although you can easily have a great time there without going broke if you just use some basic travel sense. It's a huge Metropolis of about 6 million people, and yet it's so simple to get anywhere you want to go fast. Hong Kong bills itself as "Asia True World City" and it's hard to argue. It's also one of the most famous skylines in the world. If you like big cities, you'll love Hong Kong. If you don't like crowds, stay away. There's a real energy here - you can just smell capitalism happening all around you.
I could probably do a whole website just on Hong Kong (someday, I just might!)...

A few interesting facts about Hong Kong:
1. Hong Kong is the most densely populated city in the world.
2. Hong Kong's World Finance Center, completed in 2001, is the world's third tallest building.
3. Hong Kong is the busiest port in the world.
Click on image to enlarge
The view from Victoria's Peak




The famous Star Ferry, the best way to see Hong Kong Harbor:

Hong Kong is really something to see at night:




Hiking on Lantau Island

Mastering the chopsticks

These are some British & Irish friends I've made in Hong Kong (actually. they're friends of Virginia's that I've gotten to know...)

Click here for more pictures of Hong Kong