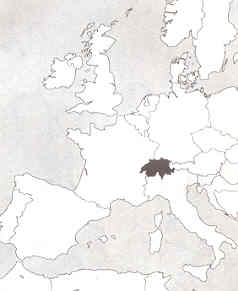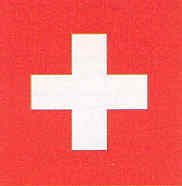 Switzerland is definitely one of the main highlights of Europe. The Alps are simply amazing, and you can't be disappointed when you see them. I've been through Switzerland several times, and I'll be honest - I hate driving through on the Autobahn. There's always a traffic jam and I always spend a maddeningly large amount of time cursing the country and swearing I'll never drive through it again. But when you see the mountains, it all evens out.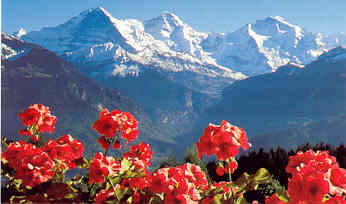 I'm a little disappointed that I haven't seen Geneva yet, but I have been to Zurich a couple times, and it's great. Expensive, but great. It sits right on Lake Zurich with the Alps as a backdrop. Amazing. In August, Zurich plays host to the Street Parade, which is indescribable. Those of you who are familiar with the Love Parade in Berlin will understand; it's basically the same thing. A gigantic freakshow with technomusic, strange costumes, topless women (and an occasional bottomless man...), and other things that have to be seen to be believed.
A few interesting facts about Switzerland:
1. Despite being a neutral country, Switzerland maintains a civilian army of about 400,000.
2. Mountains cover roughly 70% of Switzerland. The highest point is the Dufour Summit on Monte Rosa at 4,634 metres.
3. Switzerland is the third richest country in the world, after Liechtenstein and Luxembourg.
4. Only the US spends more money on helathcare than Switzerland.