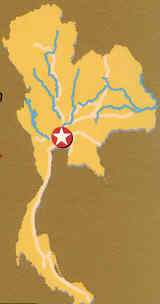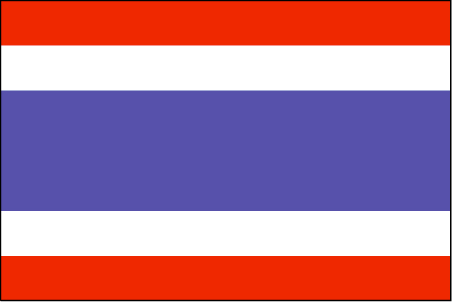 Thailand is a magical place. If I had to live my life over again, I would choose to live it in Thailand. It is at once mysterious, exotic, sleazy, regal, dangerous, crazy, inviting, and extraordinary. I had always wanted to go there, and I finally had my chance in October 2001. It certainly didn't disappoint. I spent about 3 days on the beach at Pattaya and the rest of the time in Bangkok.
To appreciate all the country has to offer, you first have to get beyond the sleazy reputation that most people think of when you mention the name Thailand. There are Buddhist Temples everywhere, and the people are some of the friendliest I've met in my travels (don't let that fool you however - the Thai mind never stops thinking of ways to separate you from your money...).
I could fill several pages with stories from my trip to Thailand, but in the interest of brevity, I'll stick to the pictures...
A few interesting facts about Thailand:
1. Thailand's official name is 167 letters long and is the longest place name in the world.
2. Thailand is second only to the US for the highest number of road deaths.
3. Thailand is the number one rubber producing country in the world.
Click on picture to enlarge...


Some pictures of the famous Wat Po Temple in Bangkok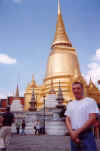 Pattaya...



Gettin' my groove on in a Pattaya disco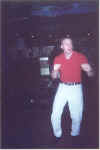 Yes, they have Starbucks in Thailand. In fact, they literally have one about every 50 feet...

Only in Thailand...outside a Transvestite Cabaret - these were dudes!